This is what we recommend :
Duration : 15 days
Itinerary : Tehran, Shaadeghaan Wetlands, Karkheh & Dez Protected Area, Golestan National Park, Khosh Yellagh Reserve, Touran Wildlife Refuge, Shaahrood, Parvar Game Reserve, Tabriz, Goori Gol Wetlands, Kandovan, Orumiyah Lake, Mahabad, Kaani Baraazan Wetlands, Tehran
Day 1: Arrive Tehran – Check-in to your hotel and the afternoon is yours to explore. After a trip orientation meeting we finish the day with dinner in the Darband mountainside. (D)
Day 2: Ahvaz / Shaadeghaan Wetlands – After breakfast we check out and head to the domestic airport for a short flight to Ahvaz. Once arriving we drive on to the Shaadeghaan Wetlands known for their diverse birdlife.(B)
Various species of Warbler, Babler, Kingfisher, Heron, Egret, Bittern, Ibis, Tern, Plover, Herrier, Great Crested Grebe, Collard, Pratincole, Black Winged Stilt, Avocet, Purple Gallinule, Moorhen, Spotted Crake, Blue Cheeked Bee-eater.
Day 3: Karkheh & Dez Protected Area / Tehran – Exploring the region we visit the Karkheh and Dez Protected area where we have time check this local habitat before heading back to Ahvaz for a flight back to Tehran. (B)
Iraq Babbler, Grey Hypocolius, Mesopotamian Crow, Wood Pigeon, Egyptian Nightjar, Pin tailed Sandgrouse, Great Tit, Spanish Sparrow, Menetries Warbler, Stone Curlew, Iranian Follow Deer
Days 4: Sari / Golestan National Park – An early morning drive past the city of Sari in the southern region of the Caspian Sea brings us to one of Iran's largest national parks. (2B)
– Wild Boar, Goitered Gazelles, Iranian Ibex, Mouflon, Brown Bear, Various species of Sparrow, Hawk, Buzzard, Woodpecker, Robin, Thrush, Cuckoo, Restart, Blackbird, Chiffchaff, Linnet, Blackcap, Whitethroat, Coal and Blue Tit, Hyrcanian Tit, Eurasian Nuthatch
Day 5: Khosh Yellagh Reserve – Leaving the park in the morning we visit the nearby Khosh Yellagh Reserve. (B)
Wild Boar, Iranian Ibex, Red Urial, Common Swift, Eurasian Hoopee, Bimaculated and Horned Larks, Tawny Pipit, Northern and Finsch's Wheatears, Eurasian Tree Sparrow, Ortolan Bunting
Days 6-7: Touran Wildlife Refuge & Biosphere – Located in the Anatolian Iran desert this refuge is an important habitat for the region's rarer species of birds and fauna.(B)
Cheetah, Leopard, Persian Gazelle, Iranian Ground Jay, Asiatic Wild Ass, Eurasian Golden Oriole, Red throated Pipit, Tree Pipit, Citrine Wagtail, Yellow Wagtail, Egyptian Vulture, Cream coloured Courser, Pale Rock Finch and Sparrow, Back Belly Sandgrouse, Desert Wheatears, Desert Warbler and Finch, Trumpeter Finch, Macqueen Bustard
Day 8: Parvar Game Reserve – An early morning drive to the Parvar region gives us time to climb up the slopes of these forested mountains in search of the endemic Hyrcanian Tit. (B)
Wild Boar, Iranian Ibex, Red Urial, Hyrcanian Tit, Radde's Accentor, Plain Leaf Warbler, Rufous-tailed Wheatear, Grey-necked Bunting, Caspian Snowcock, Eurasian Crag Martin, White-throated Robin, Black Redstart
Day 9: Tehran– On the way back to Tehran we stop along the way for sites of Iran's highest peak of Mt Damavand. If time permits we can take in some more sightseeing of the capitol. (B)
Day 10: Tabriz / Goori Gol Wetland – Taking a short flight west to the fourth largest city in Iran we drive just outside of town to spot the endangered White-headed Duck. (B)
White-headed Duck, Black-necked Grebe, Ferruginous Duck, Eurasian Coot, Black-winged Stilt, Garganey
Blue Mosque and Bazaar area
Day 11: Kandovan / Mahabad – Leaving Tabriz we visit the village of Kandovan known for the cave like home dwellings before continuing onto the Kurdish town of Mahabad. (B)
Troglodyte (Cave) home dwellings
Day 12: Orumiyeh Lake– Known to be the saltiest lake after the Dead Sea this is the biggest inland lake in Iran attracting a local species of flamingos. (B)
Various species of Flamingo, Pelican, Spoonbill, Ibis, Storks, Shelduck, Avocet, Stilt, Gull
Day 13: Kaani Baraazan Wetlands / Orumiyeh – A drive to the Kaani Baraazan Wetlands gives us a chance to see the migratory bird species that stop in Iran. (B)
Armenian Sheep, Wild Goat, Eurasian Lynx, Ruddy Shelduck, Northern Shoveler and Pintail, Marbled Teal, Common Pochard, Great Bustard, Pied Avocet, Northen Lapwing, Black-tailed Godwit, Collared Pratinciole
Day 14: Tehran– Returning by flight back to Tehran we have time to conclude our sightseeing of this cosmopolitan city. (B)
Archaeological Museum
Tehran Bazaar
Duration : 15 days
Itinerary : Tehran, Shaadeghaan Wetlands, Karkheh & Dez Protected Area, Golestan National Park, Khosh Yellagh Reserve, Touran Wildlife Refuge, Shaahrood, Parvar Game Reserve, Tabriz, Goori Gol Wetlands, Kandovan, Orumiyah Lake, Mahabad, Kaani Baraazan Wetlands, Tehran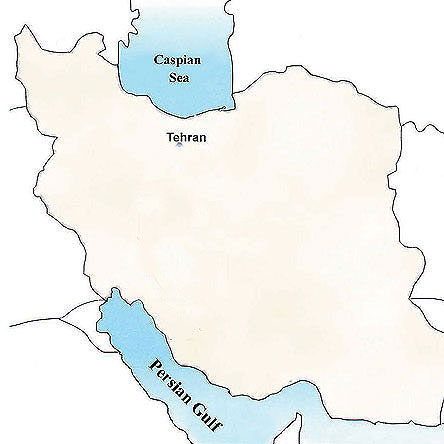 Including:
• All airport transfers
• Hotel accommodation with breakfast
• Domestic flights
• All mentioned sightseeing
• all entrance fees
• Licensed Driver
• Licensed English speaking guide
• Visa support & reference code
Excluding:
• International airfare
• Personal insurance
• Visa stamp fee
• Expenses of personal nature
• Tips & Portages
• Lunch & Dinner